If you're looking for pristine nature you'll definitely find it in Lonjsko polje Nature Park. I visited this gem recently, in mid May, for the first time and it probably won't be my last. Nature there is certainly magnificent, intact and I was delighted to see animals grazing freely and peacefully. Actually upon our arrival we were welcomed by a group of horses by the road and one curious foal. What a sight! As an animal lover you can imagine my enthusiasm. My heart was full. Additional bonus of my day trip was that my mobile signal was bad. In any other circumstances I would probably be annoyed. But there I was, surrounded by green fields, wild flowers, river, cows, birds, some irritating flies, some horse poop every now and then on the way … but everything was beautiful and nothing bothered me at all. Actually the bad signal gave me the opportunity to just relax.
A welcoming committee. Photo credit: Putopis
About the Nature Park Lonjsko polje
Lonjsko polje is situated along the Sava River, in its central section of the waterfront, and only an hour and a half drive from Zagreb. My friends and I took a highway and some local roads as well. The Nature Park was established in 1990. This area (Lonjsko polje, Poganovo polje and Mokro polje) is a floodplain area and actually one of the largest and most preserved in Europe. There are 14 villages located there (Osekovo, Stružec, Čigoč, Kratečko, Mužilovčica, Suvoj, Lonja, Trebež, Puska, Krapje, Drenov Bok, Jasenovac, Košutarica and Mlaka) where you'll see how traditional way of life is still preserved in some ways and how locals live in harmony with nature. You'll notice traditional wooden houses, farming and lots of fishing activity. Their lives and activities are determined by nature, in this case floodings. The visitors' centres and starting points are in Čigoč, Repušnica, Krapje and Osekovo villages. We decided to go to Krapje where we took a tractor ride (I was happy about it along with the children in the trailer) to the river and than a boat tour. After that, we went on our own, exploring the nature and nearby villages and taking lots of photos. We ended our tour in Čigoč village. The entrance ticket for the weekend program (Saturday, Sunday, holiday in period of April until October) is 40 kunas for adults.
TIP: There are a lot of activities you can do there besides walking and hiking in nature. You can rent a bike and go on a cycling tour, rent a canoe or go horse riding. Lonjsko polje is a habitat for many birds in Croatia so it's the perfect place for bird watching. It's up to you to create your best activity plan, but Lonjsko polje Nature Park can definitely help you with advice. Also some activities are not available throughout the entire year so you should check the accessibility with the Nature Park.
Horses and cows having a 'spa day'. Photo credit: Putopis
Photo shooting and modeling in progress. Photo credit: Putopis
It's hard to tell which one is more handsome. Photo credit: Domagoj Sever
Love is in the air. Photo credit: Domagoj Sever
Cuddles please. Photo credit: Domagoj Sever
Lonjsko polje is the area with the highest concentration of original breed of animals – Posavina horse, Turopolje pig, the Croatian Coldblood, Slavonian-Srijem Podolian cattle , Posavina goose and the Posavac Hound.
You can see them grazing freely on 'every corner'. Horses, cows and pigs live without restriction in the pastures and forests of Lonjsko polje. The pigs usually prepare pastures by digging the land, which grant better grass growth for the cattle and maintenance of the landscape and protection of the biological diversity. I would say teamwork at its best. During floods and in the wintertime, the farmers keep their cattle in the warm stables. But when the spring arrives and the river recedes, they are free to graze the pastures.
IMPORTANT – CODE OF CONDUCT: Respect freely grazing animals, don't feed them or disturb them.
While driving towards Čigoč village we spotted this lovely poppy field.
https://www.instagram.com/p/CAmzQgvFWek/?igshid=1kie6pwdxckv
Traditional wooden houses
Built from the oak tree, you'll see them on the river bank and along the road, standing there like some postcards from the past. Some of them are still in use. Renovated, they are visitors' and educational centers now. Some of them offer accommodation for tourists, traditional food tasting and activities like boating, biking, recreational fishing…. Villages in Lonjsko polje are focused on the roads that follow the river so the houses are lined up next to them. On rooftops of many of them, you'll see the storks' nests. Don't be surprised if you stop by the road just for sightseeing or taking photos (like we did) and you meet very friendly locals who just want to chat. Take this opportunity to find out more about the destination and interesting spots and stories about the local life. We also stumbled upon some friendly 'furry locals' :-)
Friendly 'furry local'. Photo credit: Putopis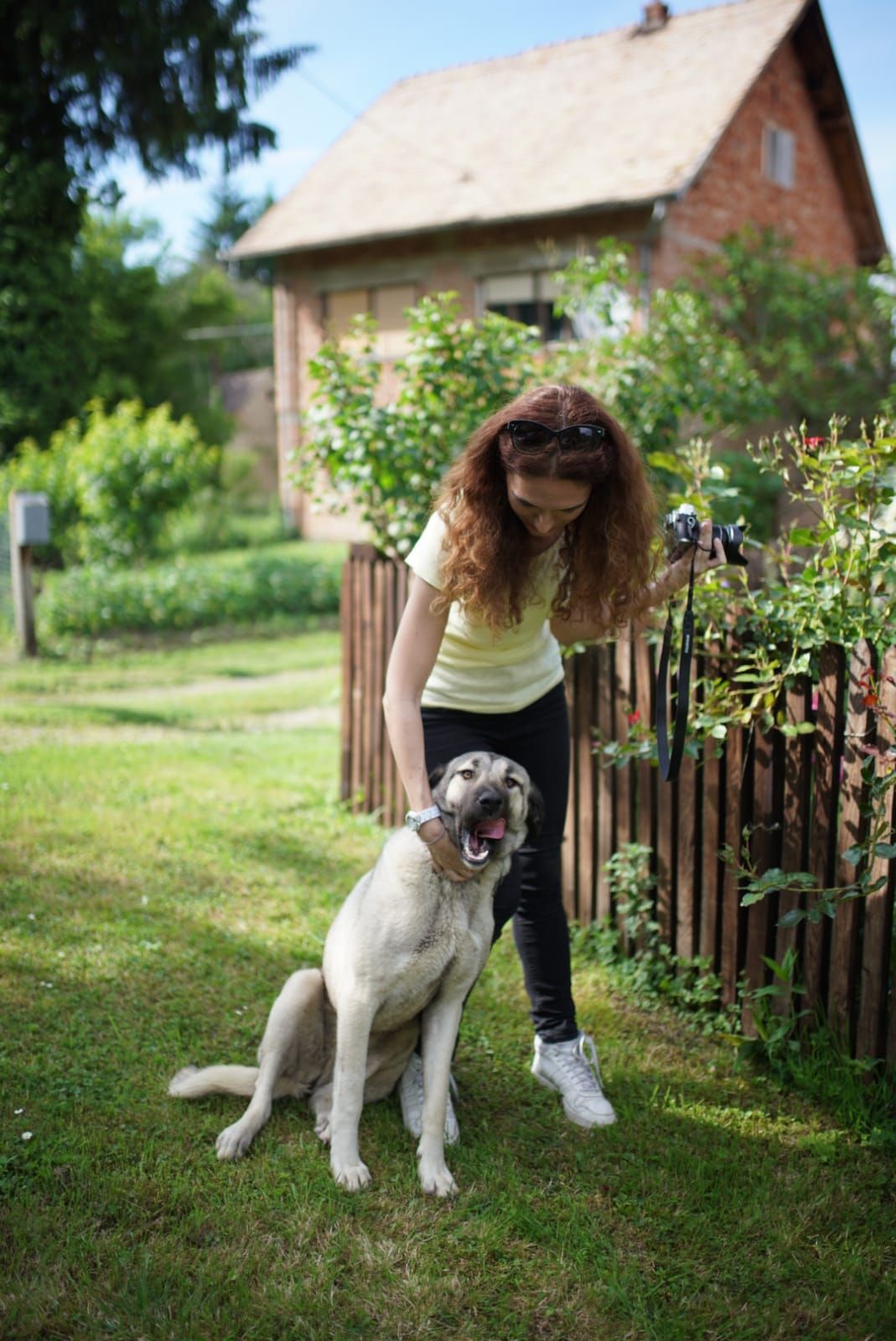 We became friends immediately. Photo credit: Domagoj Sever
Red roses, my favorite ones. Photo credit: Putopis
Čigoč – the first European village of storks
As a result of many storks and nests on the rooftops of traditional wooden houses, the village of Čigoč was proclaimed the first European Village of Storks in 1984. One third of the whole population of storks in Croatia are situated in the area along the Sava River and Čigoč is the village with the largest number of storks' nests. According to some, there are more storks living in the village than the inhabitants. Recent monitoring of the Nature Park Lonjsko polje recorded 20 active nests in Čigoč village and total of 71 active nests in the whole Park. Along with black stork, white-taled eagle, the Eurasian spoonbill and the corncrake, white stork is the most important bird of this area and strictly protected. In order to look after them and keep them in the area, Nature Park, among other activities is cleaning canals and pastures, placing pads for the nests on rooftops, isolating wires and electricity columns so the storks don't get hurt. We've seen many of them, on rooftops and columns in almost every village we passed by. Looking elegantly and gracefully down on us, probably thinking 'Oh another one with a camera, it's good to be up here'.
Pure elegance. Photo credit: Putopis
Nature Park made sure they're safe up there. Photo credit: Putopis
FUN FACTS: There are 19 species of storks in the world and they live on all continents except Antarctica. The best known are white and black storks but there are also slate gray and red ones. The largest one is the marabou stork (height 152 centimetres, weight of 9 kilograms) with the wingspan of 3,7 metres. The lifespan is about 30 years but sometimes even up to 40 years. It was believed they are monogamous but that is true to a limited extent. They may change partners after migrations, for example. The most famous stork couple in Croatia are Malena and Klepetan. Malena's wing was hurt so she stays in Croatia during the winter season and her partner returned every summer, 17 years in a row. They had 66 'children' together. That is a true love story.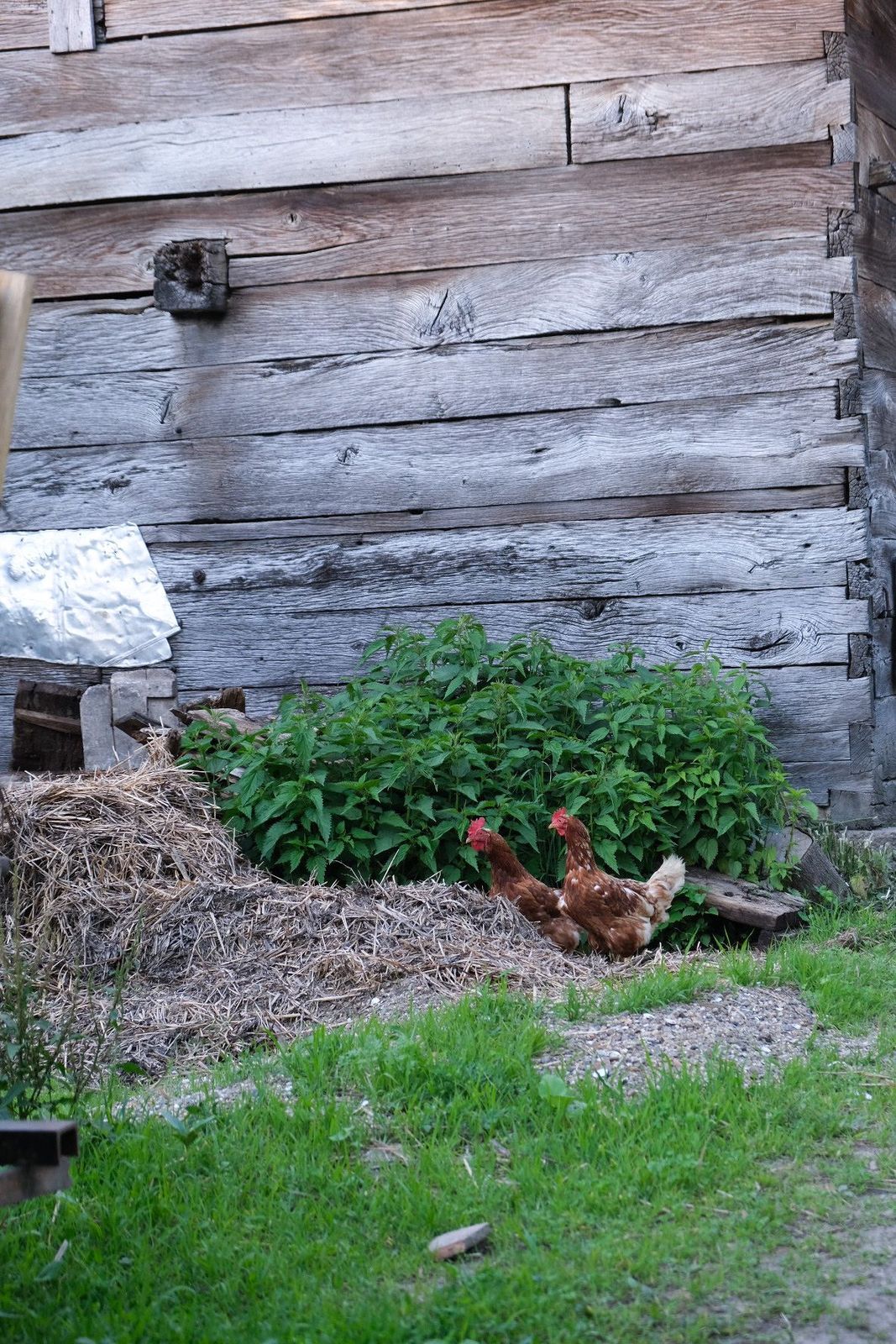 Streets of Čigoč, part 1. Photo credit: Putopis
Streets of Čigoč, part 2. Photo credit: Putopis
Roofs of Čigoč. Photo credit: Putopis
It's interesting that white storks don't mind the vicinity of humans and build their nests in the villages on the rooftops or electricity columns which are no longer in use. Black storks, however, nest in high trees in peaceful and hidden parts of the woods, nowhere near people.
Detail of the village life. Photo credit: Putopis
Some random wild but beautiful flowers. Photo credit: Putopis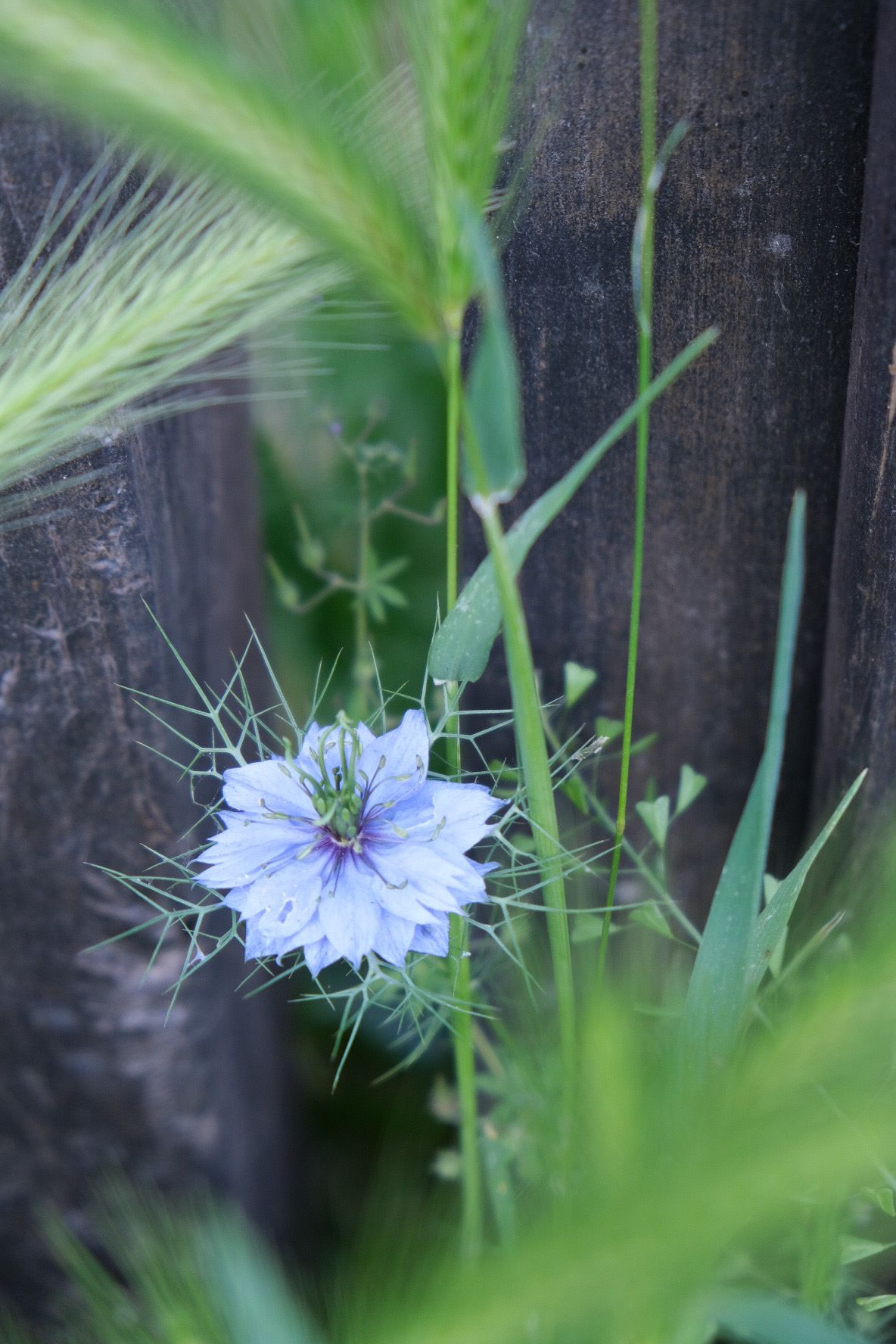 Up close of random wild but beautiful flowers. Photo credit: Putopis
Where to eat?
There are not many restaurants in the area. We visited Eco – Ethno Village Strug where we had traditional food from Posavina region called 'trganci' (a type of pastry) with cream and bacon. My friend also tried boar and deer goulash.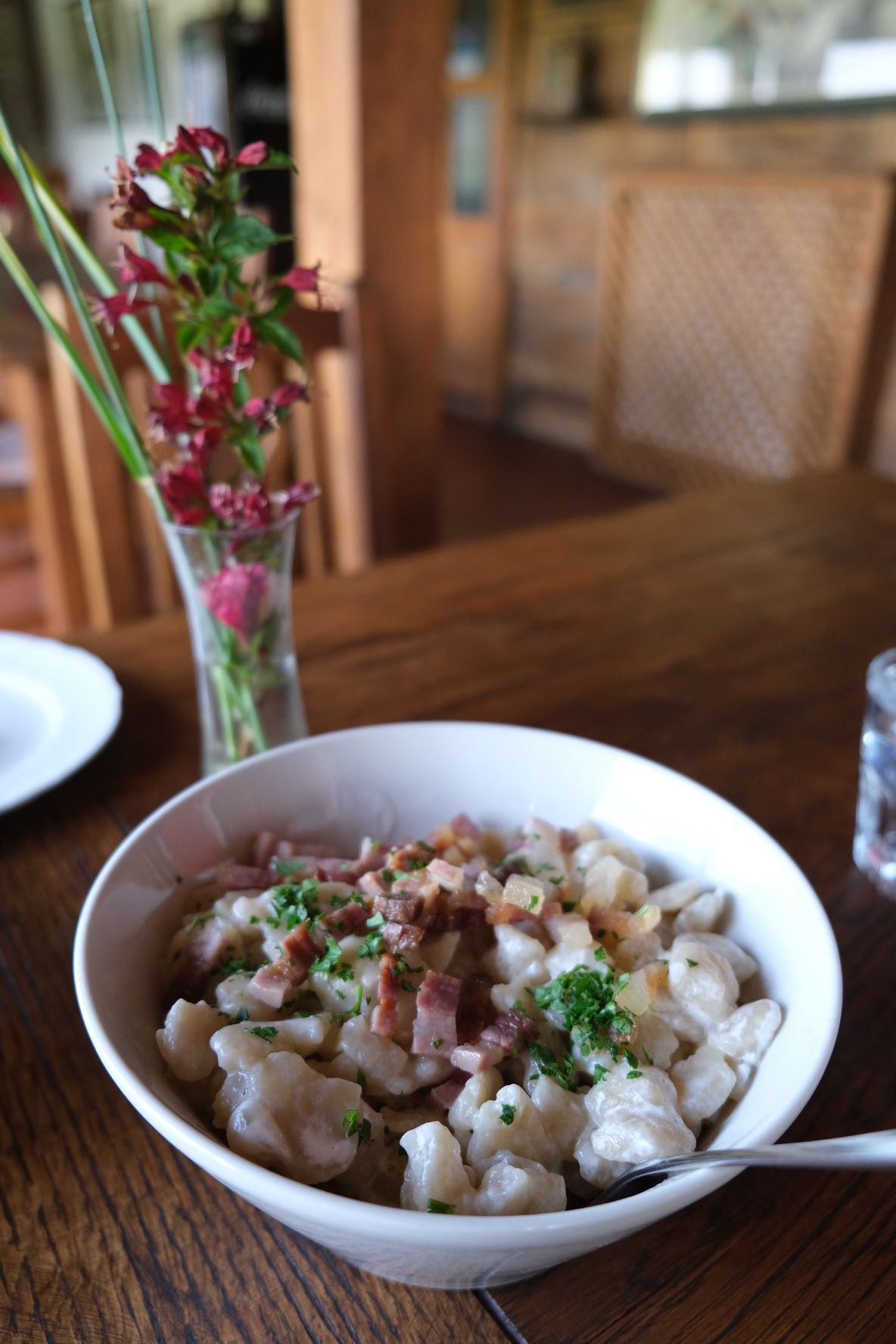 'Trganci' with cream and bacon. Photo credit: Putopis
What you need to know before your visit Lonjsko polje Nature Park
To be the most comfortable while visiting this nature park the following is recommended:
Comfortable outdoor footwear.
It can be very hot so bring a cap, hat and be sure to put some sunscreen on.
Bring water, tea or some other refreshing beverage and food (there are only few shops and restaurants in the Nature Park).
Wear a long-sleeved shirt and trousers because of the mosquitoes.
Mosquito repellent.
Be careful. Move along the marked paths and routes in the protected area. There is still danger of mines in some parts of the park.
Nature Park Lonjsko polje is a very big area so you won't be able to see it and explore it all in one day for sure. But that's actually a good thing. In that way you have the opportunity to come back and spend some more time in marvelous nature. And I would say every season has its charm and it will give you a different experience. Enjoy :-)
Jasminka Đaković