A great professional and colleague, nature lover and amazing photographer, that is Luka Esenko. I had a chance to meet this Slovenian photographer a couple of years ago and host him on the Croatian Instameet event. It was a great pleasure to get to know him and his work. His energy and passion can often be felt in his photos. He's also a cofounder of PhotoHound, an app for photo points but also a virtual community of travel and landscape photographers. We talked about photography, inspiration, locations and his workshops.
Can you briefly introduce yourself?
I am a landscape and nature photographer from Ljubljana. Most of my photography focuses on natural beauties of Slovenia and nearby countries including Croatia, Italy, Bosnia-Herzegovina and Montenegro to name a few. This is also where I do my photography workshops. I also travel further regularly, mostly to natural places, off the beaten track.
When and why did you start your career in photography?
I started with photography back in 2005. This is when digital cameras became more affordable and I was travelling a lot. My job at the time was a tour guide and I visited more than 50 countries this way. Always with my camera – this is how I learned. Seeing new places is always something you want to capture and show to your friends and family. I think this is the main reason I started. And seeing progress and getting positive feedback just encouraged me and photography became a passion, a way of life.
Where do you find inspiration?
The biggest source of inspiration is nature. In a broad sense. For example I love the change that seasons of the year bring. The first snow of the season, the autumn colours, first spring flowers. The night skies in the Alps in summer. I also find excitement in visiting new places, preferably without expectations. Or coming back to the same places over and over.
What are your favourite motifs?
If I had to choose what I will photograph for the rest of my life, this would be forest, rivers and mountains. These are the subjects and places that give me energy. But I also enjoy travel photography, photographing people I meet, street photography. When I retire and have plenty of time (never :)) I will focus on wildlife and macro photography.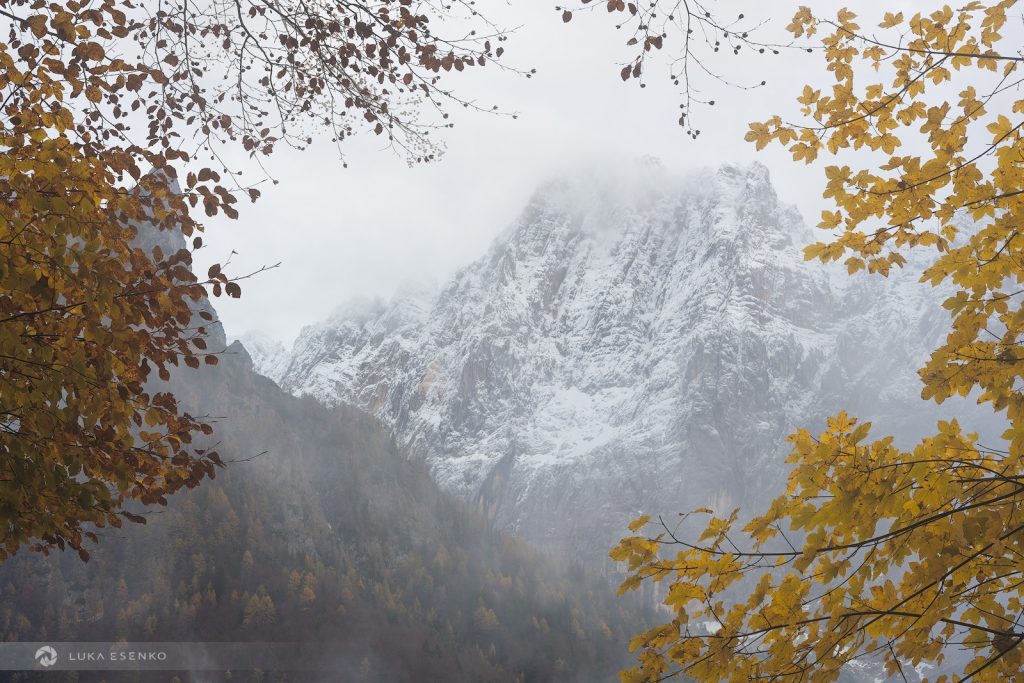 Which is your favourite photo destination?
In Slovenia, Julian Alps and the forests in the southeast are my favourite places. In Croatia, Plitvice Lakes, Velebit range are the places I love to explore. Recently I was at Lonjsko polje, which quickly became one of my favourite places with its nature and traditional way of life. I also like to explore other countries in the Balkans, forests and mountains of Sutjeska, Durmitor and Prokletije… One area I want to explore more is the Croatian islands, the remote ones with less infrastructure and tourism.
Which photo equipment do you use most often?
I am using Nikon mirrorless cameras and lenses. A tripod is often with me as well as a drone for aerial photography. The gear is just a tool for getting results that I want. An important but not the critical part of photographic process.
What is PhotoHound and who is it for?
PhotoHound is an online community for sharing photography locations. I am one of the cofounders and the reason why we built it is to help fellow photographers. Every photographer who likes to discover and share new places to photograph is welcome. We also encourage responsible photography – to minimise the impact photographers have on environment and society. If you plan to visit Croatia for photography, PhotoHound will be an invaluable help. Currently there are more than 240 beautiful photo spots all around the country. If you read this, join the community and help us build the best resource for landscape and travel photographers!
Which locations would you recommend to visit in Istria, Dalmatia and continental Croatia?
If you are visiting Croatia for photography, I recommend to focus on three main areas, Dalmatian coast, Istrian peninsula and then head into the mainland. Here are my suggestions for best photography locations. Dubrovnik old town, the town of Hvar and the rest of the island, Trogir. Then move towards north, visit another island, Pag or Krk, both easily accessible by bridge. In Istria, my favourite places are Rovinj old town, Cape Kamenjak for amazing seascapes and one of the hilltop towns, Grožnjan or Motovun. So much for the coastal Croatia. On the way to mainland, Plitvice Lakes NP is a must visit, allow at least one night, don't just rush through. The final stop is Zagreb, with is beautiful old town. Day trips around Zagreb can also be great for nice countryside and traditional villages.
We know that you also hold photo workshops – who are they intended for and which locations do you visit?
I run photo workshops since 2009. These are all in English language so everyone can join if photography is the main reason to travel. My groups are small (up to six) so we can really focus on photography and I can help each individual to get the best shots. I run most of my photography workshops in Croatia and Slovenia, but also wider, Italy, Bosnia-Herzegovina, Montenegro… The most popular places in Croatia are Dubrovnik, Plitvice Lakes, Istria. In Slovenia, Lake Bled, Soča river valley and the hilltop churches.
Which advice would you give to someone who has just taken up photography?
Firstly, the gear doesn't matter. All brands out there offer excellent cameras and the only limit is your skills and creativity. Learn from online resources. YouTube is a free source of great knowledge. Just pick one or two high quality channels and learn from them. Also don't let social media and likes dictate what you photograph. Follow a few (not too many) photographers that you admire and want to learn from them. Stick to your passion and subjects that speak to you!
You can follow Luka's work on the following pages:
lukaesenko.com | esenkoworkshops.com | photohound.co
Interview by: Jasminka Đaković